Baobab Autumn-Winter 2022 Collection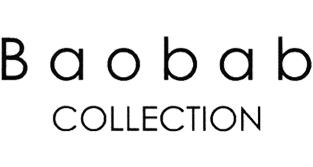 AUTUMN-WINTER 2022 COLLECTION
This winter will be festive, and color will remain very present this fall as a joyful antidote to the gloom. Our collections are inspired by the nomadic realm of a bohemian tribe, in love with fashion, travel, color, prints and authentic materials. This irreverent tribe, far from the traditional values of ownership, is instead attached to very strong lifestyle values, and can live in a castle or sleep under the stars. Prioritizing physical and spiritual freedom, it is drawn to open spaces, a journey towards a horizon that knows no limits or constraints.
BOHOMANIA LIMITED EDITION
| | | |
| --- | --- | --- |
| | | |
| | DJANGO | |
The Bohomania collection reclaims the expertise of sublimation on glass with four patterns made by our master papermakers, transferred to the material in a brilliant and voluminous effect. The Gyula, Kilan and Lazlo candles will also be available as large Totem diffusers (2L and 5L) and as 500 ml perfume diffusers.

The Django Christmas candle will only be available in our four sizes.
BUBBLES LIMITED EDITION
| | | |
| --- | --- | --- |
| | | |
| BLUE BUBBLES | RED BUBBLES | GREEN BUBBLES |
The Bubbles collection is both classic and modern. Classic with glass colors that match all interiors and modern with engravings in which bubbles seem to move on the glass in a magnifying and kinetic effect.
KILIM LIMITED EDITION
| | | |
| --- | --- | --- |
| | | |
| | KILIM | |
The glass of the Kilim scented candle is covered with a gold and colored silk-screen print that represents the floral and stylized motifs of Moldavian carpets. The decoration, delicately applied to the glass by hand in our workshop, is placed in a high temperature oven so that it can perfectly adhere to the material. Its floral and musky fragrance will spread a sophisticated and refined olfactory assortment, in keeping with the richness of the glass decoration.
DANCEFLOOR LIMITED EDITION
| | | |
| --- | --- | --- |
| | | |
| | KILIM | |
The Dancefloor scented candle is covered with a silk-screened print in a mix of gold and primary colors. The very graphic design represents our stylized interpretation of nightclub light beams. Its woody scent of patchouli, coriander and tonka bean will fill you with the magical and festive spirit of the best parties.
ROSEUM LES EXCLUSIVES
The Exclusives permanent collection grows with a new opus: Roseum.
Alongside the Platinum, Aurum and Cyprium scented candles and diffusers, the pretty Roseum claims its delicate and feminine place.
The powder pink metallic glass is both refined and unique. This festive color, as decorative in summer as in winter, brings an unusual touch to the classicism of the great Exclusives family. Roseum will be available in scented candles, in the 5L and 2L Totem range of diffusers and also as a 500 ml perfume diffuser.
MY FIRST BAOBAB
CANDLES – DIFFUSERS – GIFT BOX
The Rio scented candle and reed diffuser are covered with a gold and color silkscreen print that reflects this metropolis' mythical architecture. One recognizes the museum of contemporary art of Miteroi drawn by the architect Oscar Niemeyer, the cobblestones bordering the beach of Ipanema, and a soft horizon with a glimpse of Sugarloaf Mountain. Their fragrance of bergamot, green tea and musk will take you to the warmth of this tropical city.
The Roma scented candle and reed diffuser are covered with a gold and colored silkscreen that references the mythical architecture of the Colosseum. We chose to reinterpret it with pomp, giving it a rich and sophisticated look where gold and colored friezes recall the ceilings of Renaissance monuments. Their fragrance of patchouli, tonka bean and coriander will take you to the magic of a city of a thousand and one wonders.
MY FIRST BAOBAB
MATCHES
| | | |
| --- | --- | --- |
| | | |
| MANHATTAN | PARIS | MIAMI |
| | | |
| À SAINT TROPEZ | RIO | ROMA |
| | | |
| | BRUSSELS | |
We are pleased to present our new collection of My First Baobab Matches in a creative and colorful packaging.