Welcome to
5 SENSES DESIGN
Luxury Furniture Brands Supplier

Welcome to
5 SENSES DESIGN
Luxury Furniture Brands Supplier
Welcome to
5 SENSES DESIGN
Luxury Furniture Brands Supplier

Welcome to
5 SENSES DESIGN
Luxury Furniture Brands Supplier
Welcome to
5 SENSES DESIGN
Luxury Furniture Brands Supplier

Welcome to
5 SENSES DESIGN
Luxury Furniture Brands Supplier
We work closely with interior designers and architects, supporting them in all work stages, thus providing a wide range of innovative solutions. With our portfolio of well reputed mostly made in Italy brands, we focus on offering flexibility coupled with creative services translated into interesting alternatives to our clients.
Meet the team
---
Our team shares the drive to support and provide customized services to our clients by forever seeking a progressive approach to design and supplying them with the highest quality of niche products.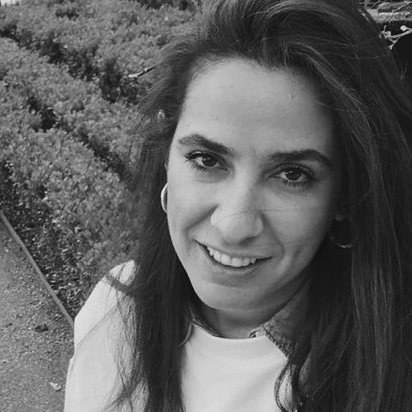 Zeina Mattar
Managing Partner and Founder
Zeina Mattar
Managing Partner and Founder
---
Zeina Mattar is an extremely accomplished  and innovative entrepreneur. She has a 15+years of experience in the retail arena.
Zeina received her B.S. in Business Management from the United States. It was there that she developed her passion for Business and entrepreneurship. Zeina began her career in luxury brands in college, when she purchased her first shop. She grew her business to three shops with 22 personnel. She has subsequently consulted to small product- base business in the areas of marketing, planning sales strategies, branding and market positioning.
Zeina with her expertise is committed at offering to her client a high quality service and luxury product. Her vision and ability to nurture relationships lead to a long-term success.
Zeina is most fulfilled when helping people through humanitarian volunteering and community servicing. She is involved in many charitable organization that offers aid in different part of the world.
In her free time, you can find Zeina reading interior design books, meeting people and enjoying a variety of experiences a design career provides.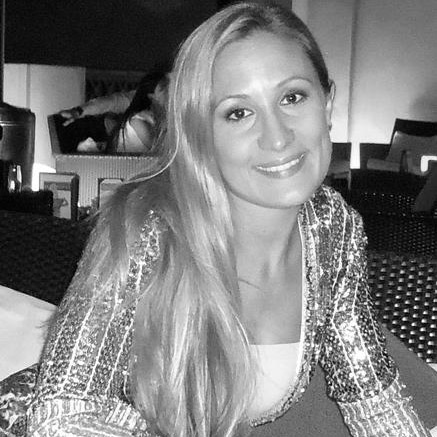 Benedetta Frandi
Managing Partner and Founder
Benedetta Frandi
Managing Partner and Founder
---
From her passion for home décor and all beautiful things that can pamper our senses, Benedetta crafted the concept of "5 Senses Design" in 2015. Her inspiration came from the idea to fill the GCC market gap, discovering and selecting exclusive niche brands to effectively communicate the power of sensorial design, while offering new products and concepts to the region.
She was born and raised in Florence, Italy. A city filled with art and culture where she worked and learned about Made in Italy excellency and craftsmanship.
When she moved abroad 10 years ago, first in Japan and then to the UAE, she established a trading company that selects and supplies exclusive Made in Italy in the Gulf region.
Her first business marriage was a natural evolution of one of Benedetta's favourite items of décor that she was treasuring in her memories from her hometown, Florence. When setting her company up in Dubai, she took the challenge to distribute the luxurious interior fragrances by Dr. Vranjes Firenze and it was an immediate success. Just in over one year she introduced the brand to some of the most prestigious boutiques and department stores in the UAE and across the GCC. Though a new gorgeous showroom – located at the Dubai Design District – and an established network, Benedetta today aims at opening new doors in the Gulf for all the brands on board with 5SensesDesign, while spreading a new idea of luxury:
A luxury that takes distances from highly advertised brands and designer labels, but finds its roots in culture, art and tireless care for details to deliver timeless elegance.
Alberto Gambin
Business Development
Alberto Gambin
Business Development
---
Alberto was born in Conegliano (Treviso), in the heart of one of the most important Italian furniture districts.
He grew up between his family business and the industrious Italian North East, where he developed outstanding professionalism and work ethic.
After graduating from University he immediately started his career as a sales freelancer, developing experiences in different fields, from the industrial sector to services.
His personal refined taste for details and his passion for everything related to beauty and design brought him to 5 Senses Design, where – since 2016 – he became a precious member of the team.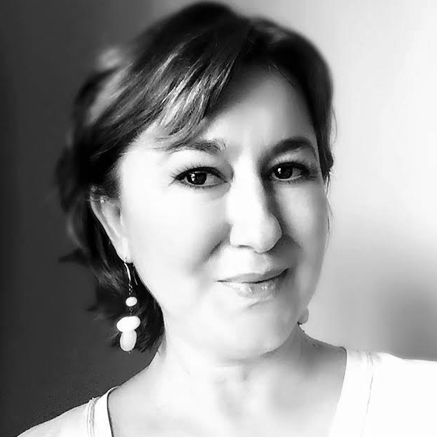 Barbara Bascheri
Sales Representative
Barbara Bascheri
Sales Representative
---
Barbara was raised in Parma, Italy where she studied Economics and Business at the University of Parma and then moved to Washington D.C. to pursue a Master's degree in Business at Johns Hopkins University and a career in marketing consulting. Over the twelve years that she lived in Washington D.C., Barbara enjoyed the cultural scene of the American capital and got to realize the level of appreciation for Italian design and craftmanship abroad.
Although a business woman by training, Barbara has a passion and flair for everything that is elegant, functional, well designed and unique. In her free time, she has studied Principles of Interior Design at the Chelsea College of Arts (part of University of the Arts London) and taken several photography courses.
Barbara has recently joined the company with the purpose of expanding the business-to-business division and promote the quality of their unique brands.
Address
Dubai Design District Building 7,
Office 302A Dubai – UAE