Baobab Spring-Summer 2021 Collection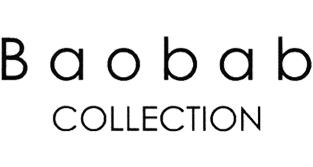 SPRING-SUMMER 2021 COLLECTION
Our limited-edition spring-summer collections are an ode to the natural world and celebrate nature both in design and fragrance.
RAINFOREST LIMITED EDITION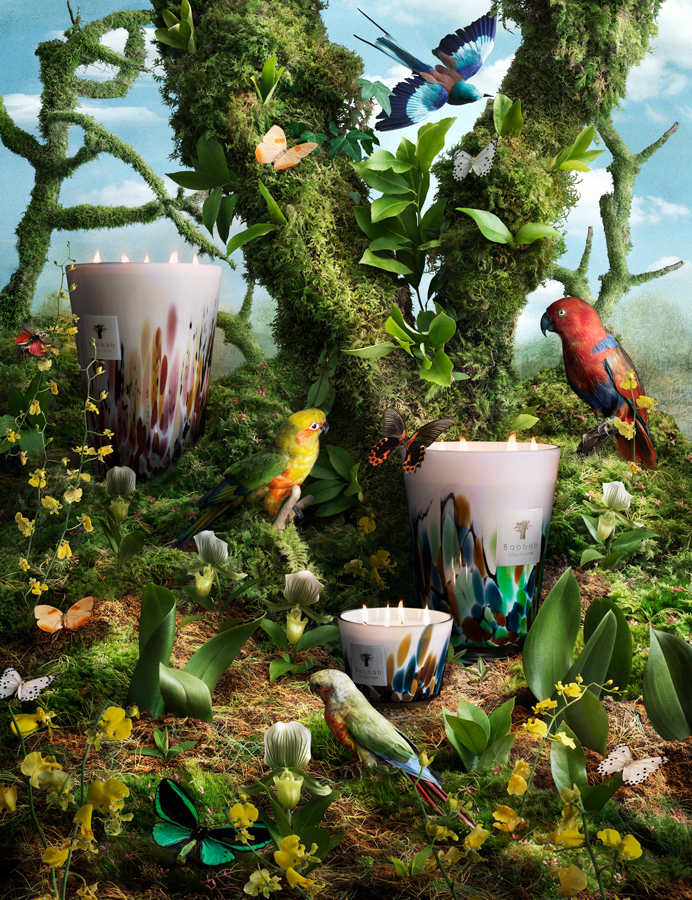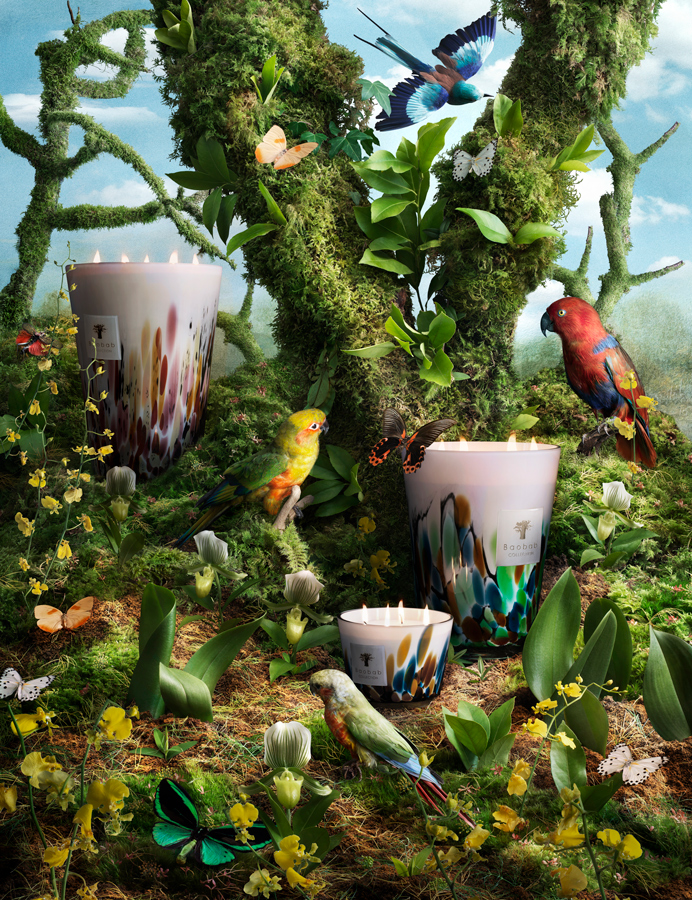 The world's great forests are our primary destinations for these summer collections, represented by three scented candles and perfume diffusers with the evocative names of Amazonia, Mayumbe and Tanjung.
An olfactory and aesthetic adventure plays out with the three candles in the Rainforest collection, a tribute to the world's largest forests: the Amazonia, the Congo rainforest and the Indonesian rainforest. It is this natural world that we wish to highlight through glass colors that subtly reference those found in these mysterious realms.
Totem Amazonia, Mayumbe and Tanjung fragrance diffusers are available in 5 liters, 2 liters and Mini Totem.
Now more than ever, the Rainforest Totem will be decorative objects that enchant your interiors with a mysterious perfume.
PALM LIMITED EDITION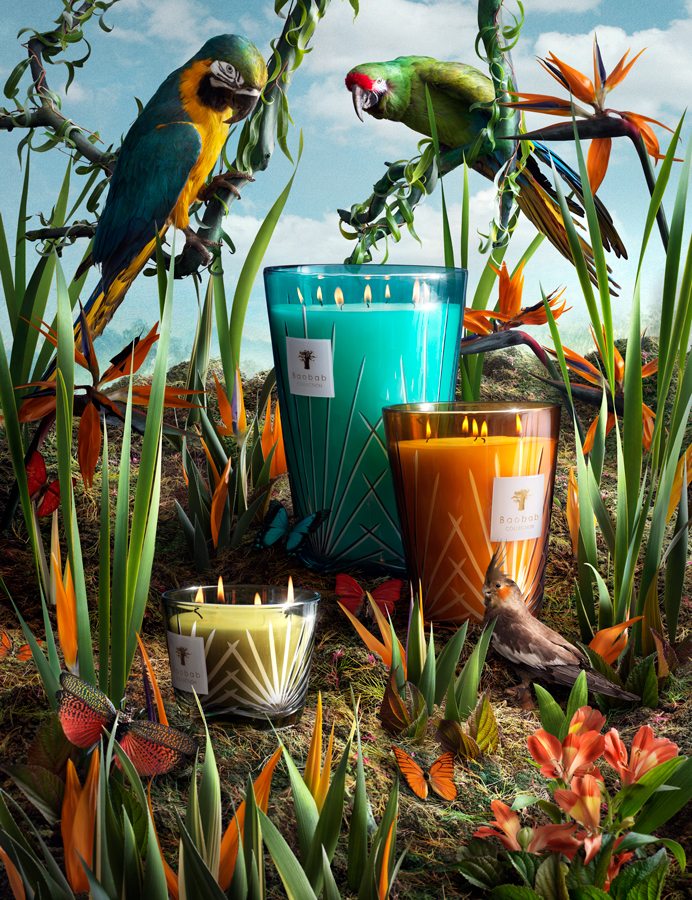 The Palm collection, with graphic engraving reminiscent of palm leaves, is a nod to destinations directly linked to the lush vegetation from which it draws its name. Thus three candles in hand-blown glass and unusual colors bear the names of West Palm, Palma and Palm Spring.
| | | |
| --- | --- | --- |
| WEST PALM | PALMA | PALM SPRING |
| | | |
The three candles in this collection are named after resorts inspired by the many palm trees that reside there. Thus, the West Palm, Palma and Palm Springs candles take us on an olfactory journey to the confines of the island of Mallorca, the shores of Florida and the gates of the Californian desert.
RAVINTSARA LIMITED EDITION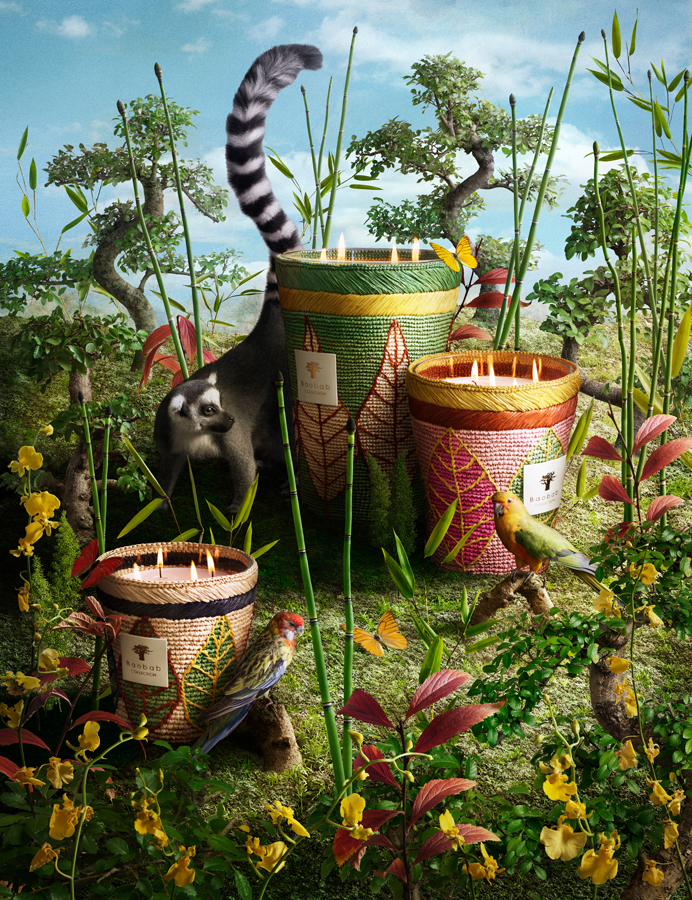 Summer continues with a collection of raffia candles called Ravintsara, named after a tree with healing properties. Raffia is, for the first time, embroidered with leaf motifs inspired by the naive imagery of the Douanier Rousseau. Four candles with vibrant colors bear the exotic names of Manga, Lamba, Ravina and Hanitra, and will represent the sixth edition of raffia candles that further our social mission in Madagascar.
| | |
| --- | --- |
| MANGA | LAMBA |
| | |
| | |
| --- | --- |
| RAVINA | HANITRA |
| | |
The sixth edition of our raffia collections made by our Malagasy cooperative marks a creative turning point with the realization of a new technique using a figurative drawing embroidered on raffia.
CITIES LIMITED EDITION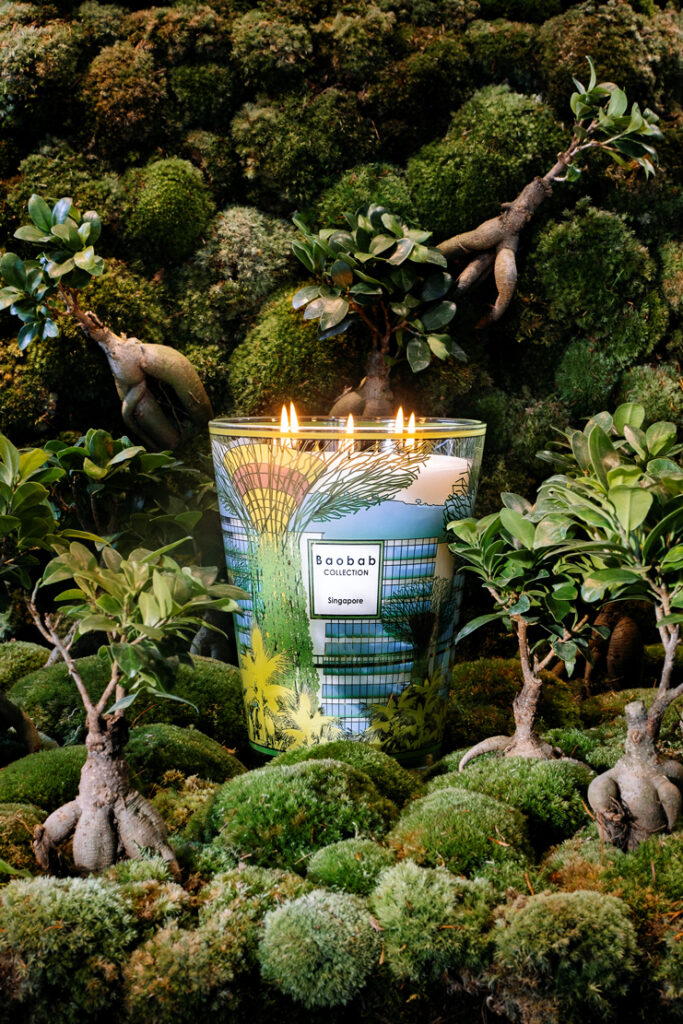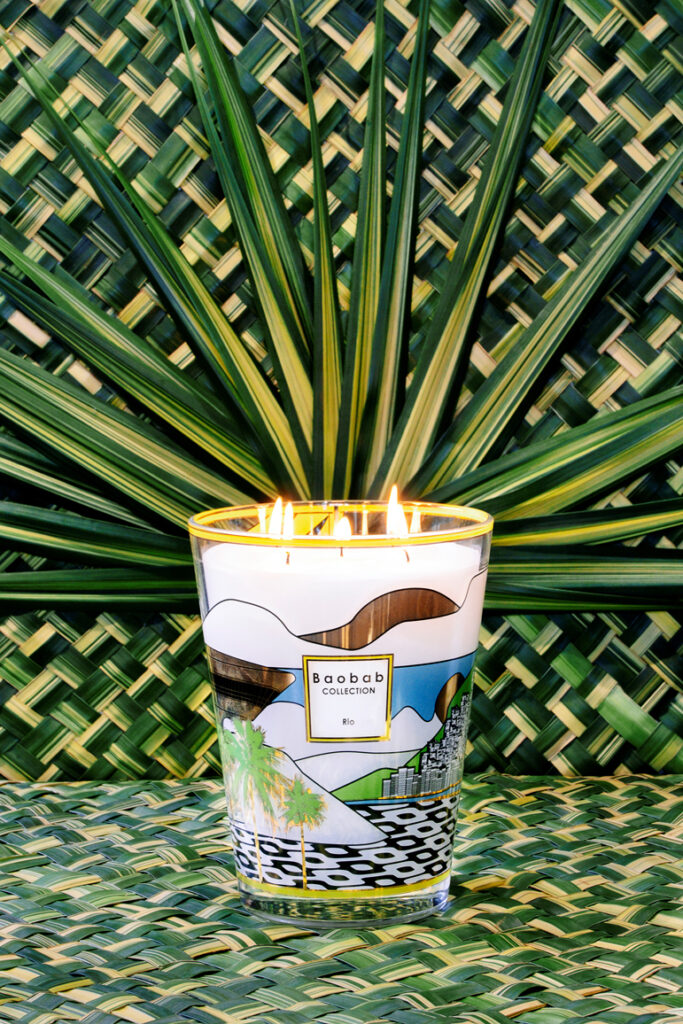 Head for Singapore and Rio to the light of Marina bay's hanging gardens or Ipanema beach's graphic patterns. Homage to these lush tropical cities, full of wild and sculpted vegetation.
MY FIRST BAOBAB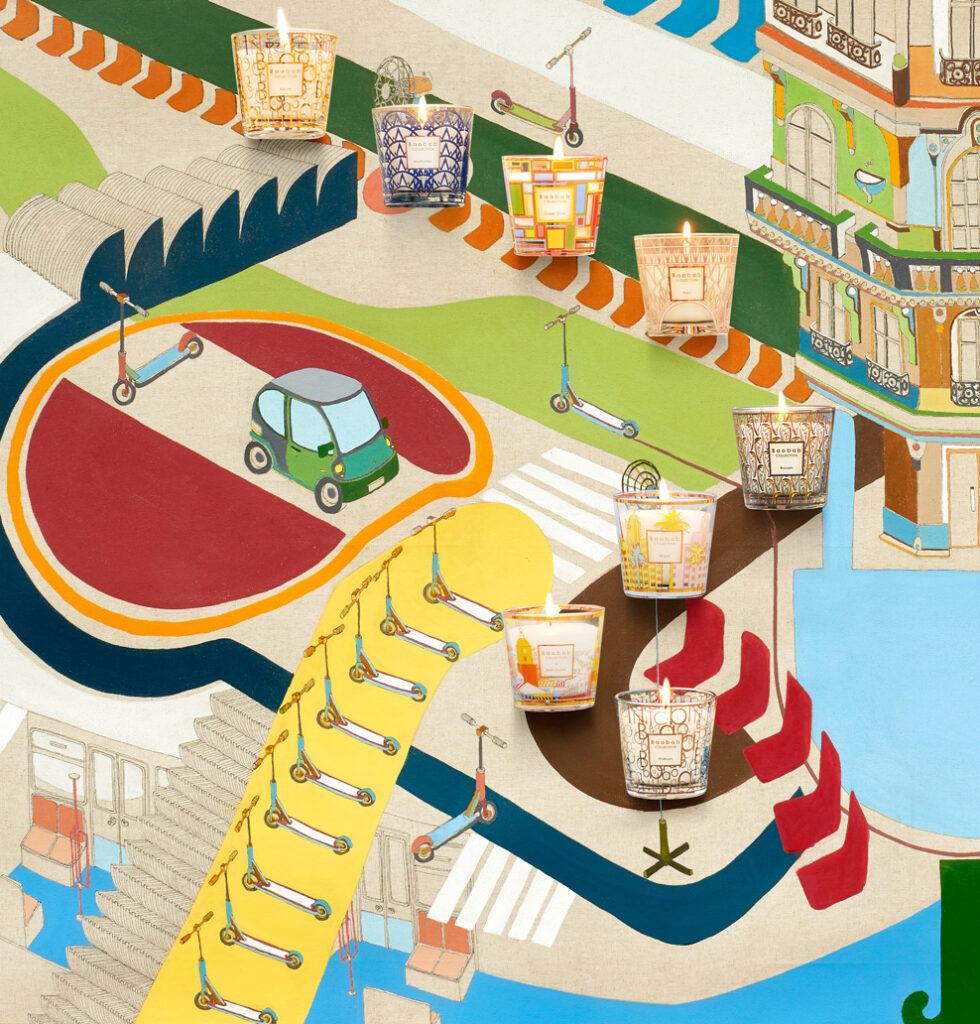 The spring of 2021 also marks the birth of a brand-new concept, My First Baobab. We wanted to invest in the realm of small single-wick candles by creating a series of 8 candles, silk-screened with gold and platinum, using decorations inspired by the architecture of cities or decorated with our monogram pattern. You will find Aurum, Platinum, Brussels, Miami, Paris, Manhattan, Saint Tropez and Ocean Drive in boxes printed with motifs that match the candle glass. The My First Baobab line is a very pretty introduction to our brand, a playful discovery and a very beautiful gift full of humor.
| | | | |
| --- | --- | --- | --- |
| AURUM | PLATINUM | BRUSSELS | MIAMI |
| | | | |
| | | | |
| --- | --- | --- | --- |
| PARIS | MANHATTAN | ST. TROPEZ | OCEAN DRIVE |
| | | | |
We are pleased to present our new collection of small candles My First Baobab, in a creative packaging that brings together an olfactory identity closely tied to travels that we already celebrate with our large candles.