HÉRITAGE COLLECTION
Roberto Giovannini confirms his strong and recognizable identity in the panorama of classic interior design with Héritage, the values of excellence and top-quality craftsmanship in wood are highlighted through his production. The characteristics of the product and the wood-carving, often very elaborate and complex, are always well defined.
The Entrance Hall
A welcoming and elegant space, of great aesthetic impact, thanks to the Neoclassical architectural structure resting on large columns: the entrance area, with its furnishings, the lights, decorations, console tables and the accessories pre-empt the style and the atmospheres which characterize the ideal 'home' by Roberto Giovannini.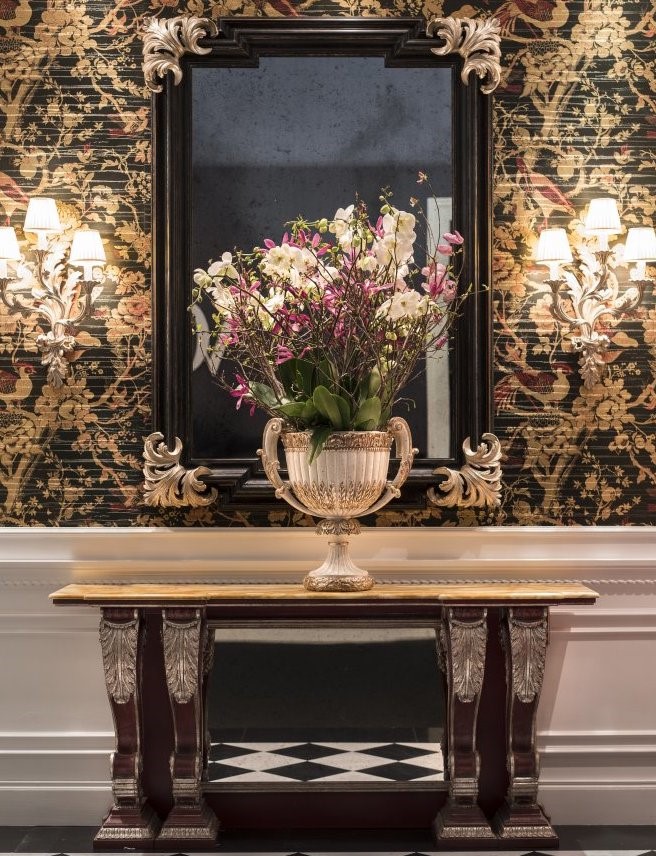 The Living Room
The living room is the most lived-in and admired space in the house, it is the room dedicated to moments of   relaxation and to welcoming guests.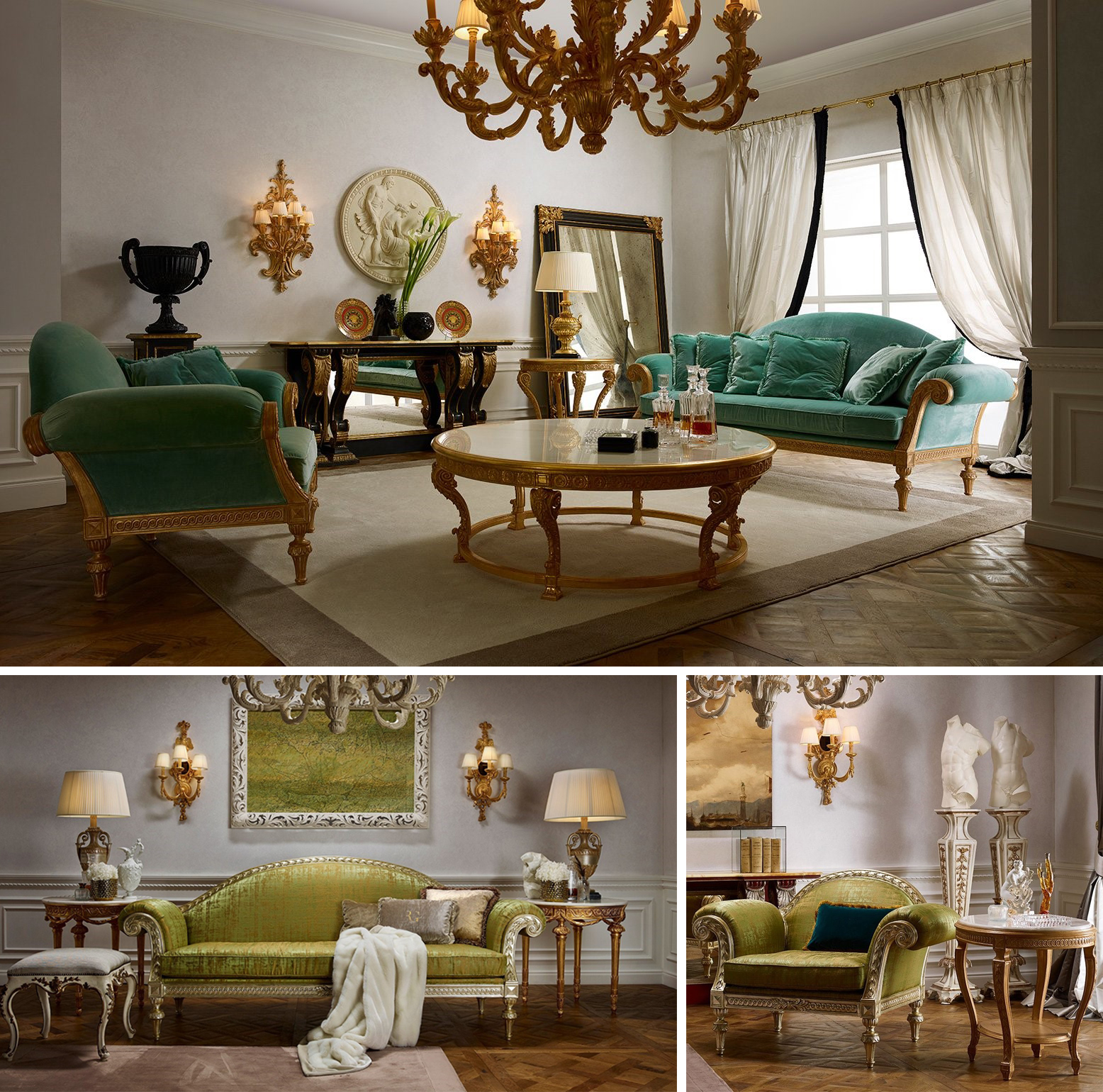 The King Palace Bedroom
The King Palace Master Bedroom exhibits the new and impressive bed headboard in perfect Chippendale style, rich in details and mementos of that historical period.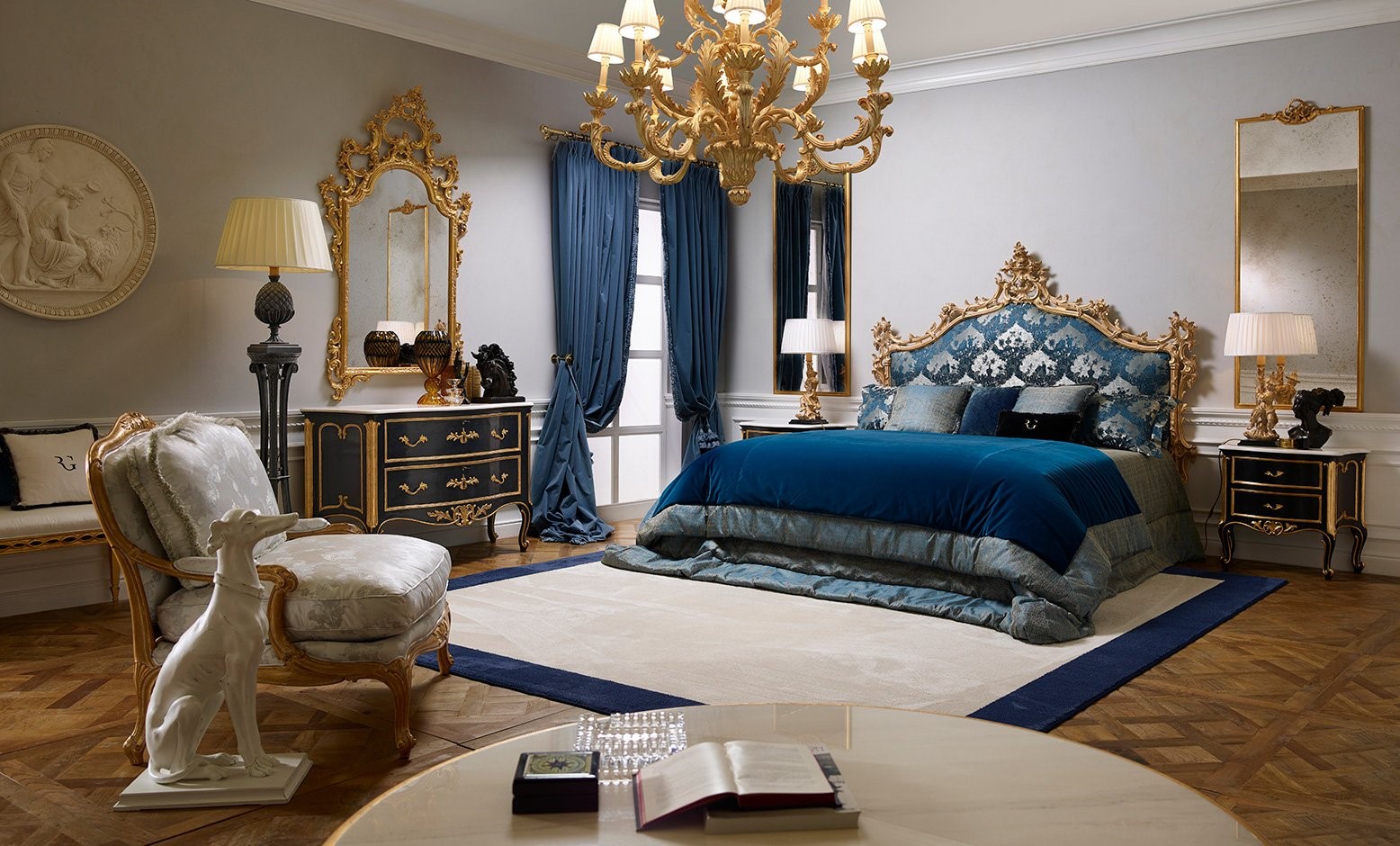 The Soleil Bedroom
To make Roberto Giovannini's 'night-time' proposal even more complete, the Héritage collection is enriched with the luxurious Soleil Queen bedroom,  an ideal place for abandoning yourself to sweet slumbers, enveloped in a dreamlike enchantment.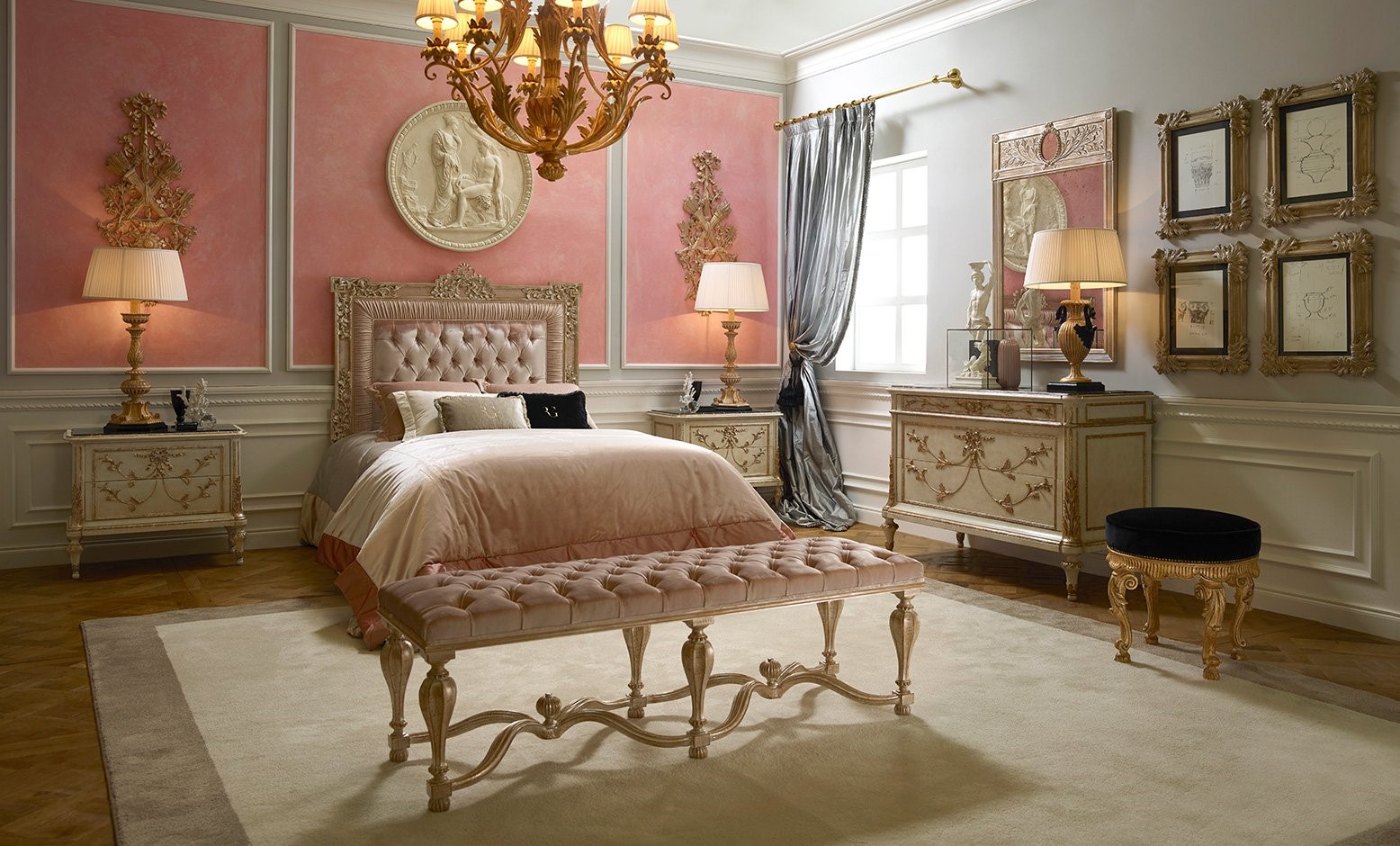 The Majestic Dining Room
The new Roberto Giovannini dining room represents the utmost expression of the Héritage collection and of its significance. The space gives the center stage spotlight to the new and impressive Majestic dining table in Louis XIV style.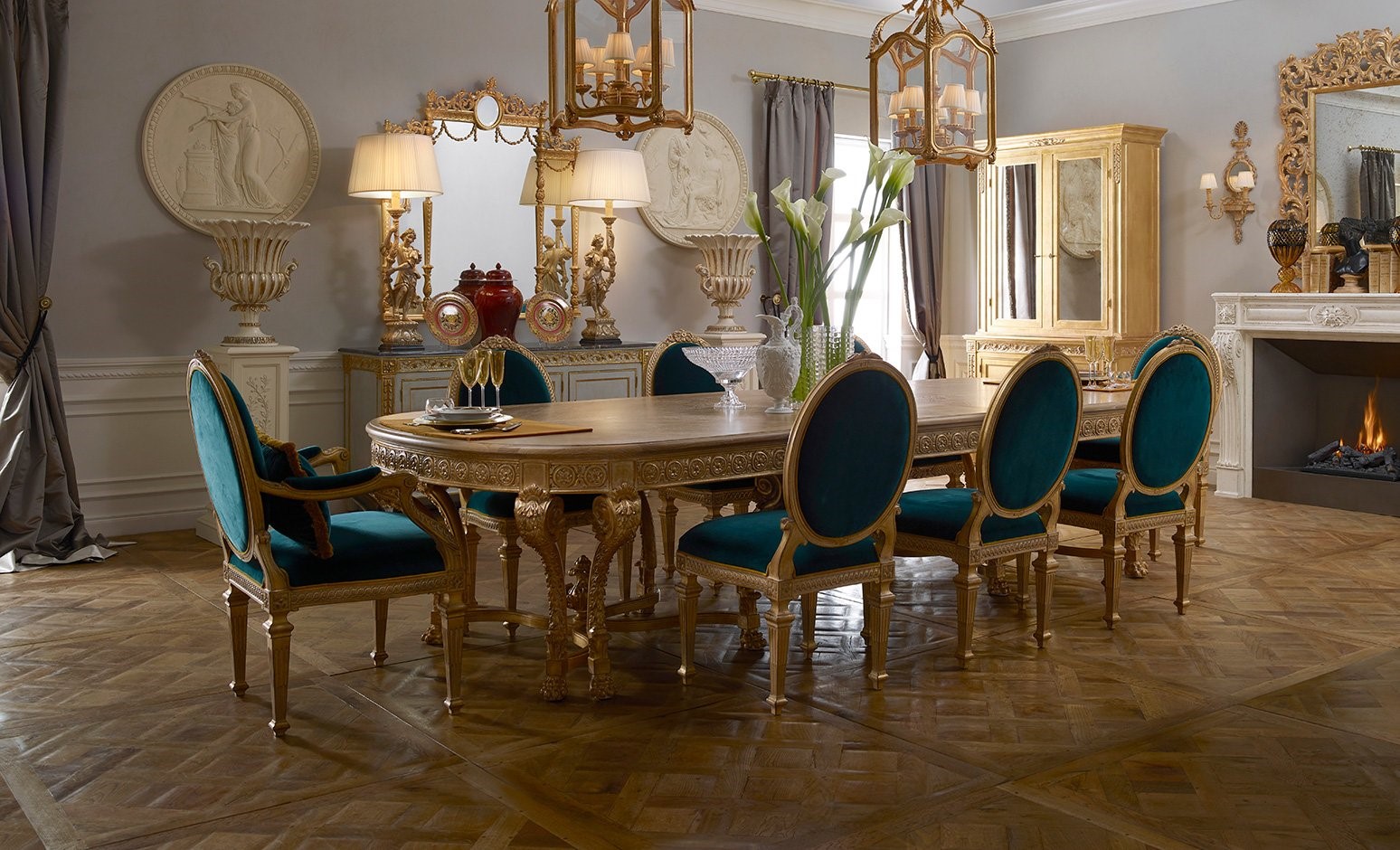 The Héritage Living Spaces
Roberto Giovannini does not simply realize classic furniture and accessories, but he creates truly extraordinary and exclusive living spaces, places which evoke a range of emotions, where it is possible to experience luxury at its most authentic.
A large entrance hall, a majestic living room, two sumptuous bedrooms and a regal dining room are the ideal 'places' set on stage by Roberto Giovannini at the 2018 Milan International Furniture Fair. Amazing interiors of exceptional beauty capable of generating new and fascinating scenarios for modern day living.